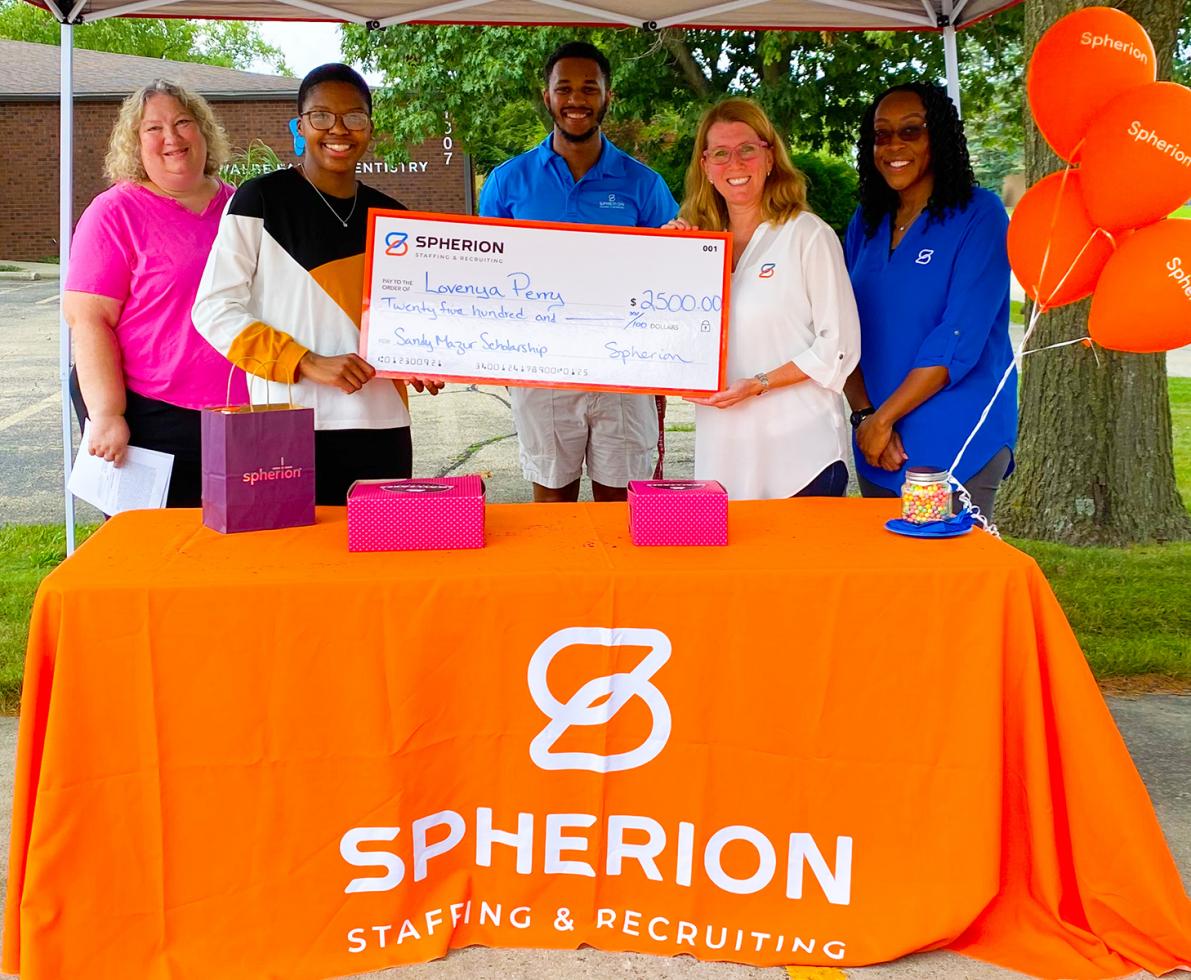 Spherion's Sandy Mazur
Excellence in Leadership scholarship
Spherion's franchisee-funded Sandy Mazur Excellence in Leadership scholarship awards up to $2,500 to outstanding students who wish to further their education with college, technical, or skilled training.
This scholarship honors the contributions of past Spherion president Sandy Mazur and recognizes students of any age who best represent the excellence and passion Sandy displayed during her distinguished 16-year tenure as President of Spherion. 
The Spherion franchise community, led by franchise owners Michael Chalmers and Beth DeLaney, funds the scholarship and promotes it to potential applicants. The Ohio-based nonprofit Richland County Foundation, collects the online applications. With names and locations removed, Spherion's franchise community reviews the applicants and selects the winner. The Richland County Foundation disburses the scholarship grants.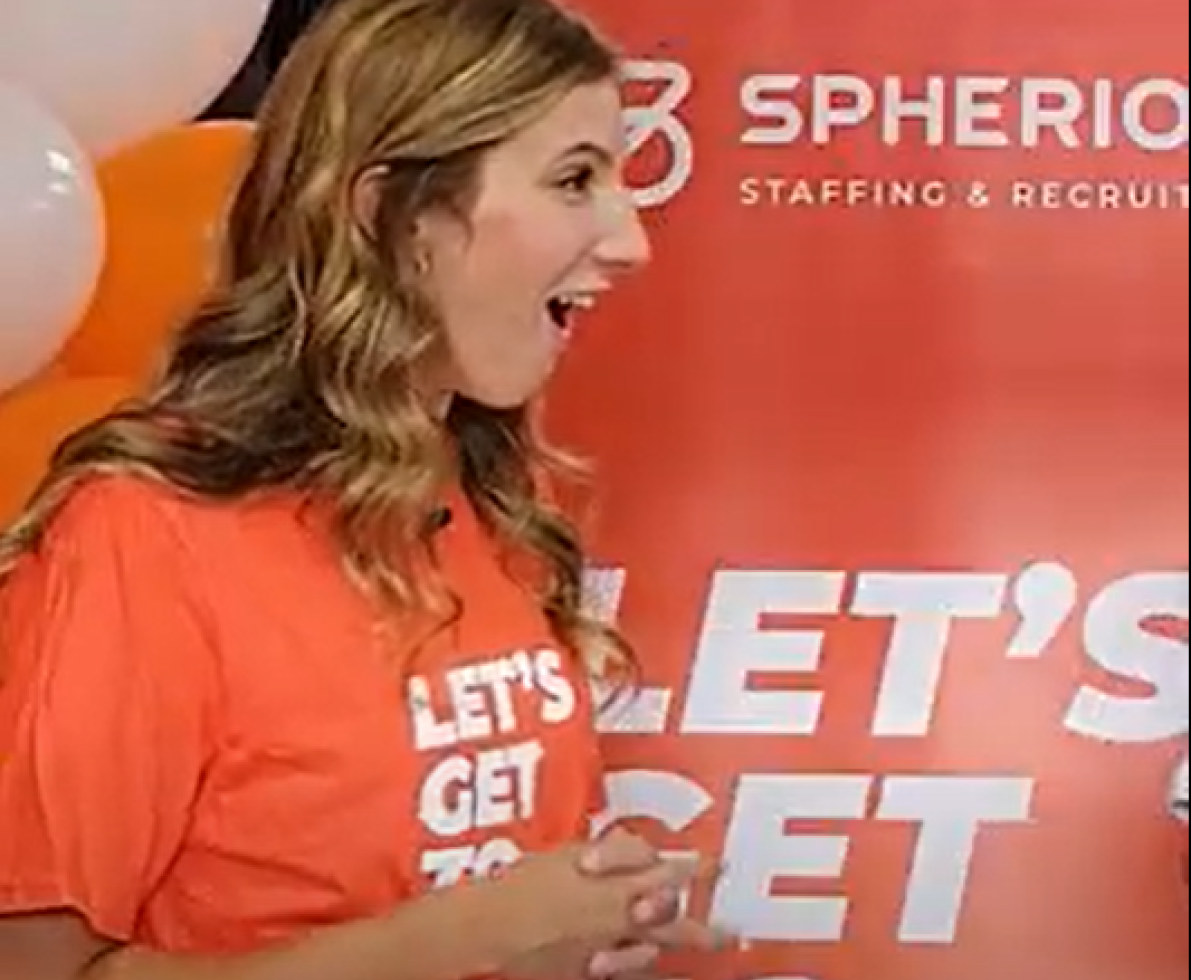 2022 Scholarship Winner
Emma Schultz
Congratulations to Emma Schultz, one of three winners of Spherion's 2022 Sandy Mazur Excellence in Leadership Scholarship! Schultz plans to pursue a dual degree in international business and marketing at Central Michigan University. Highly involved with her local church and the Girl Scouts of America, Schultz was awarded the scholarship for her philanthropic efforts and impressive academic achievements. Along with maintaining a near-perfect academic record, Schultz contributed 984 hours of community service throughout her high school career. She is also dedicated to making the Midland community more inclusive through educational events with the Midland County Inclusion Alliance.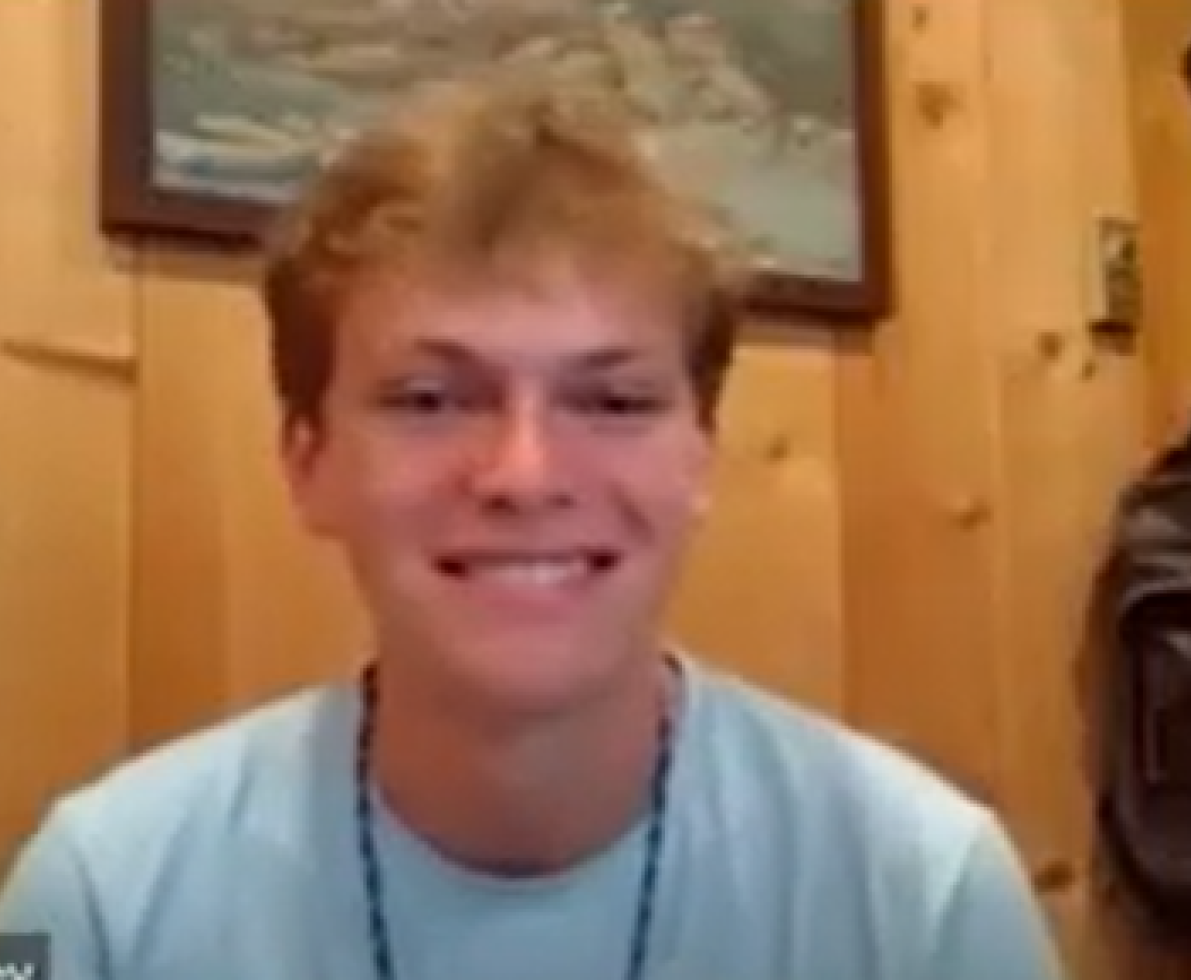 2022 Scholarship Winner
Jacob Reeder
Congratulations to Jacob Reeder, another $2,500 winner of Spherion's 2022 Sandy Mazur Excellence in Leadership Scholarship! Jacob plans to put it toward his education at the University of Arkansas beginning fall 2022. Jacob received the scholarship for his commitment to serving individuals in need, his exceptional academic record and his future collegiate ambitions. Throughout high school, Reeder dedicated an impressive 456 volunteer hours to local organizations, including YoungLife, Best Buddies, and Peer Assistance and Leadership, along with volunteering with his church. He plans to further emphasize community involvement in his future career by pursuing a degree in parks, recreation and sports management.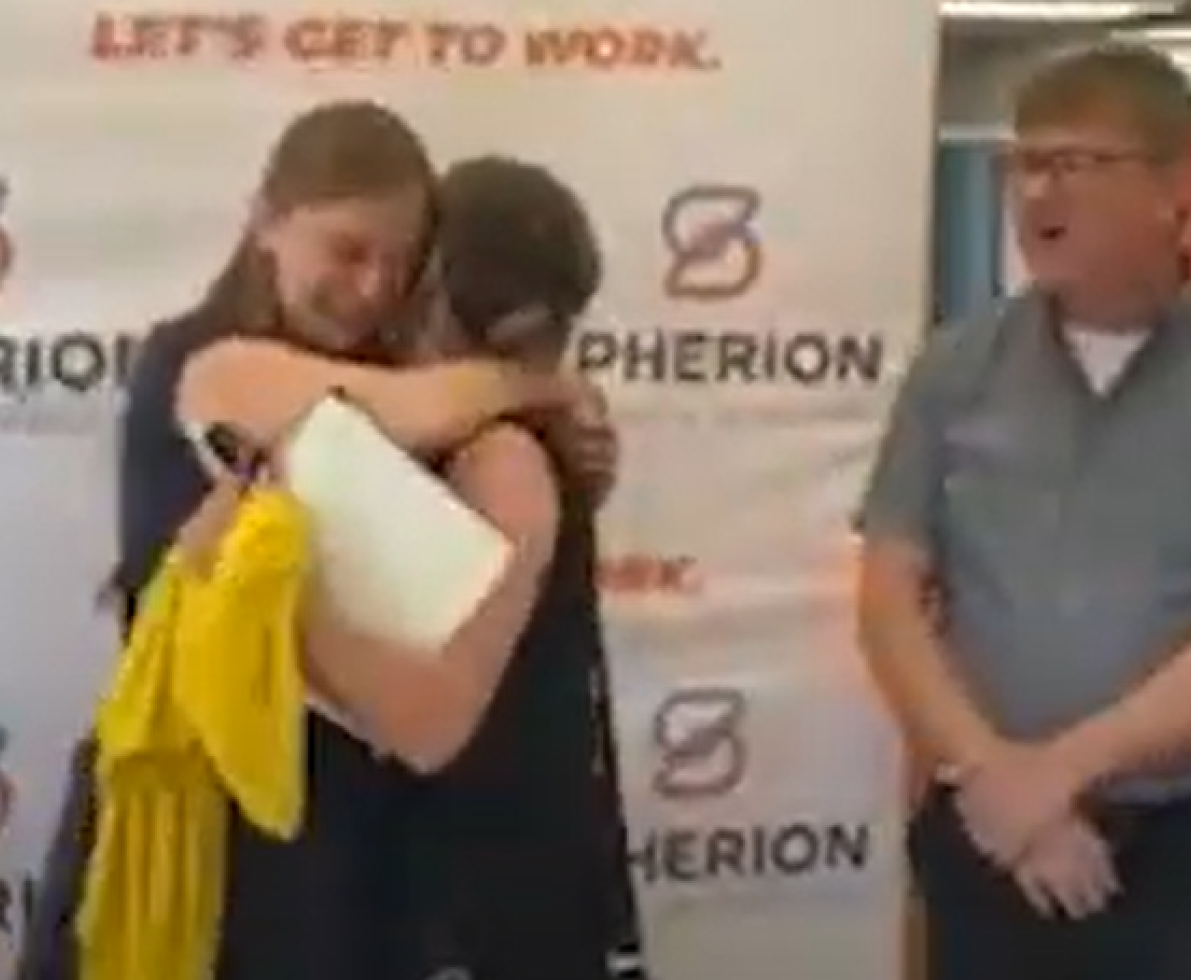 2022 Scholarship Winner
Elizabeth Wunderlich
Congratulations to Elizabeth Wunderlich! Elizabeth plans to put her Spherion scholarship award toward a degree in pediatric oncology at the University of Wisconsin - La Crosse beginning fall 2022. In addition to a flawless academic record, Wunderlich was awarded the scholarship for her dedication to giving back to her local community. She spent hundreds of hours helping the community through school groups such as student council and the National Honor Society. She also helped volunteer groups throughout the community such as Octopus for a Preemie USA, the Saint Vincent de Paul Society through Saint Joseph's Church, and counseling at Celebrate ME Week. 
Application Requirements
Learn what is needed to apply for the Sandy Mazur Leadership scholarship
Applicants must plan to pursue a degree or certificate at a trade school, 2-year or 4-year institution.
Applicants must hold a 2.5 GPA or above.
Applicants must attach the current year's Student Aid Report (SAR) generated by FAFSA to their application.
Applicants must share examples of their dedication to community service and how they plan to "pay it forward" in their future endeavors.
Scholarship is merit-based though financial need will be considered.
Applications for the 2022-23 academic year are closed. Thank you to all who applied!. Check this space in early 2023 for information about applying for our 2023-24 academic year scholarships.
Where are they now?
2020 Scholarship Winner Jaden Johnson
Jaden is attending Northern Illinois University as a mechatronics engineering student with honors (mechatronics engineering is a mix of mechanical engineering, electrical engineering, computers, and control systems studies). He is also a member of the Society of Black Engineers. In summer of 2021, he completed a mechanical engineering internship with the University of Illinois at Urbana-Champaign. Go Jaden! We're so proud of you!
Where are they now?
2021 Scholarship Winner Caleb Qiu
Caleb Qiu of Midland, Michigan is our second recipient of the 2021 Sandy Mazur Excellence in Leadership scholarship! He's a computer science student at the University of Michigan in Ann Arbor. Qiu is a tech wiz who tutored middle schoolers in mechanical, coding, and physics skills in a volunteer position while also leading weekly STEM workshops that aided students in underserved communities. Additionally, he developed an app called CrossPaths to provide COVID-19 exposure notifications. 
Where are they now?
2021 Scholarship Winner Lovenya Perry
Lovenya Perry of Rantoul, Illinois is one of the recipients of the 2021 Sandy Mazur Excellence in Leadership Scholarship! With more than 5,000 hours of community service during her high school years, Perry played an integral part in supporting both the Girl Scouts and Future Business Leaders of America organizations in her community. After inspiring many others with her service, she now studies biology at Millikin University in Decatur, Illinois.