Benefits
How Spherion's custom staffing solutions work for you
With four unique partnership models and a dedicated staffing and recruiting expert who lives and breathes your culture, the Spherion Local Partner On-Premise solution can bring a host of benefits to your organization:
A specific pipeline of flexible workers built solely for your operation
 
Continuous alignment on your strategic, operational, and functional goals
 
Proven strategies to address challenges of recruitment, retention, and productivity
 
Much of your human resources complexity offloaded to Spherion 
 
Improved labor recruitment, retention, productivity and efficiency
Find the On-Premise Staffing Solution that Fits Your Needs
We offer four on-premise partnership structures to help you manage your staffing needs efficiently and cost-effectively. Tap on the program names below to learn more. 
Premier Program

For companies with 100+ temporary employees

If you view your temporary employee program as a strategic pillar of your operational goals, and you regularly staff a temporary workforce of 100+ working, then the Premier Program can help you optimize results. The Premier Program offers you the highest touch solution where Spherion is the exclusive staffing and recruiting supplier who works out of your location. Our dedicated on-premise program manager and support staff meet regularly with your operations and HR teams. We recruit on your site so potential employees can get a full picture of your employment opportunities. We offer safety consulting and regular analysis of recruiting KPIs. 

Hybrid Program

For companies with 75+ temporary employees

If you augment your core full-time team with 75+ temporary employees when the demand exists or you desire a temp-to-hire model to reduce talent acquisition costs, the the Hybrid Program might be right for you. The Hybrid Program offers you a flexible solution where a dedicated Spherion Manager works at your location, but some functions may take place at the local Spherion office. As with our premier program, potential employees interview on site and our staff works hand-in-hand with your team to ensure achievement of hiring KPIs.

Preferred Program

For companies ready for a multi-supplier model

If you believe in a multi-supplier model for your staffing and recruiting needs and want to reduce your risk of total reliance on a single partner, then consider the Preferred Program. In this program, Spherion will be one of several vendors who work on-premise at your location to support your business objectives and manage the employees we place at your location.

Project Program

For companies with time-based staffing needs

If you need additional support for a specific increase in workforce demand for a limited duration, whether it is for temporary or direct hire staffing needs, the Project Program would be ideal for you. Our flexible Project Program allows you to ramp up to an on-premise solution and wind down that team when demand slows or the project is complete. We employ a combination of on-premise and local office support for the duration of the project and offer a comprehensive end-of-project business review.

 
Next Steps
Local Partner On-Premise Programs at a Glance
As your business needs change, Spherion can scale your custom staffing solutions as needed. Check out the highlights of our on-premise programs below.
Why Trust Spherion with Your Staffing?
Spherion has a history of delivering results with Local Partner On-Premise clients.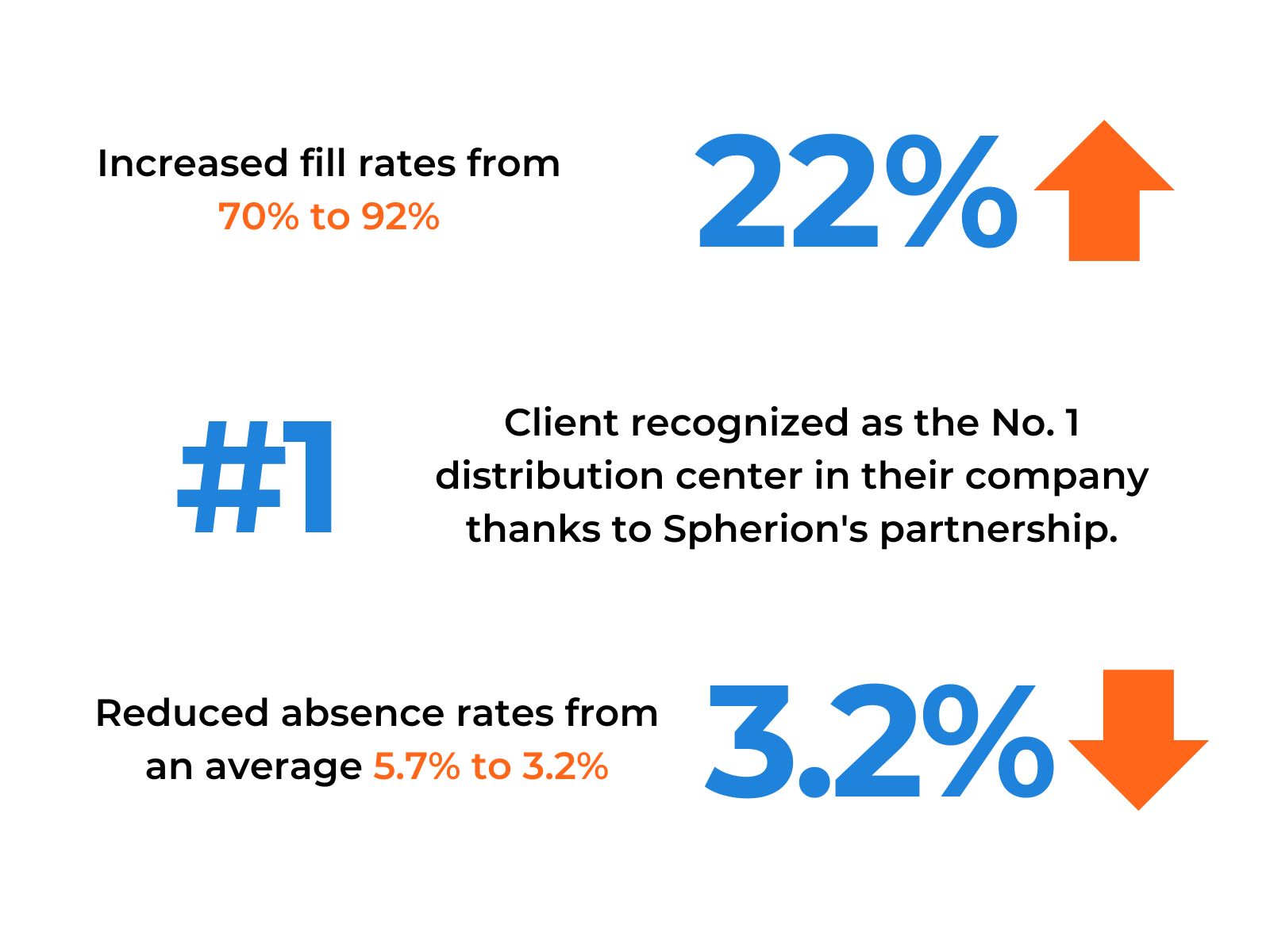 Contact Spherion
Our staffing experts are ready to help you grow your business through smart staffing solutions.